Receive 4 videos with all that you need to know about mortgages in Canada. To your email. At no cost.

Camilo and Nadia were absolutely amazing working tirelessly to make sure they find the best rate available. It has been a smooth and seamless process.
We loved working with Camilo and Dalila! They are always on top of things and very straightforward with their explanations. Would definitely recommend their services!
Camilo and Selma were very professional. I appreciate the view of timeline and next steps so I know what to expect. They were also very open to any question I have.
Camilo was very calm and supportive during a stressful time and helped me understand every step of the process. If I could give 6 stars I would!
I've worked with Camilo twice now on Mortgage renewals, he and his team and very thorough, willing to explain the process in as much detail as one needs.
I highly recommend Camilo and his team at mortgages lab, he truly is a professional. As first time home buyers he guided us step by step in the home buying process.
Dalila and Camilo are incredible! They are quick, efficient and they really care. That's the difference. Any snag or hoop that can be stressful they are on top of it fast!
Camilo and his team work hard for their clients. I've done multiple transactions and they made the process easy. Big thank you to Karolina, always my best interests at heart.
Camilo and his team are amazing! Reliable, clear, trustworthy and knowledgeable. I will not hesitate to contact them them again.
Mortgage Labs was nothing but excellence & professional all the way. Our circumstances meant that we had quite a long process selling our house, ML stuck with us!
I highly recommend mortgages lab, very professional and courteous. Excellent customer service with follow up calls. Takes all the stress out. Very happy.
As a first time home buyer the whole mortgage process was definitely daunting for me. I am extremely happy that I worked with the team at MLab to get the job done.

Taking out a mortgage can be a daunting experience for any first-time homebuyer.
In fact, refinancing a mortgage on an existing property may be equally challenging — especially if you don't know the right lender. On the other hand, the entire process can be smooth-sailing with thoughtful home financing advice from experts that have delivered for years.
With more than a decade of experience under our belt, MortgagesLab remains one of the most trusted Mortgage Broker Langley names in Langley City. That said, we like to think of ourselves as "mortgage scientists" excelling in the field of mortgage research.
And while we work tirelessly to get you the best numbers, we believe in working closely with each client, providing personalized advice that is practical and driven by empathy.
So if you are ready for a quick, easy, and stress-free mortgage process, read on to find out how we can help you buy a home at the best rates.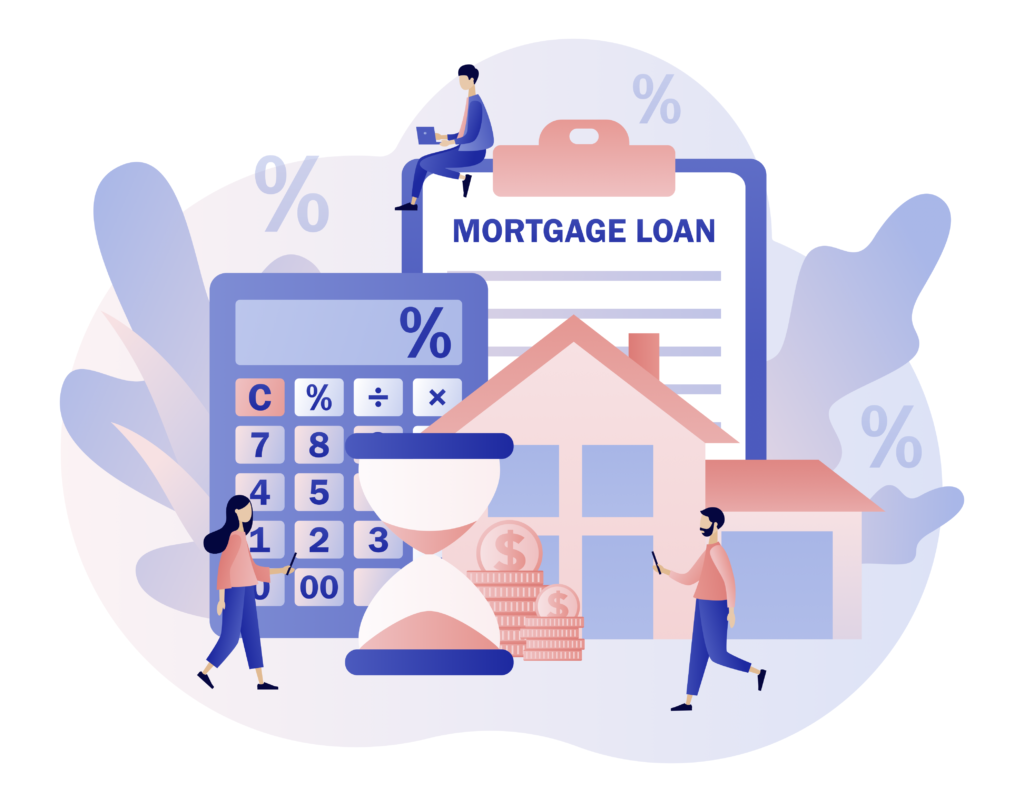 MortgagesLab was first established in 2010 as a small family business to provide the best mortgage rate to first-time homebuyers and homeowners looking to refinance their mortgages. The company was founded by immigrants who, inspired by Canada's ethical way of life, made a resolve to give back to the country.
Today, MortgagesLab has become a platform for reliable brokers to meet clients and provide ongoing support throughout the mortgage experience. In other words, our network of dedicated and trained professionals offers the best financing services and their utmost dedication to help you meet your financial goals.
We partner with major banks, credit unions, and other lenders, building a database of rates, terms, and closing costs to suit diverse needs. At the same time, our considerate and accomplished team of brokers has been trained to guide clients in making affordable and practical decisions for their unique mortgage plan.
Simply put, our ultimate goal is to help a home purchase & secure the future of families all over Langley in the most convenient ways possible. Indeed, taking out a mortgage doesn't need to be stressful anymore with MortgagesLab by your side.

How We Can Help You Take Out A Mortgage Loan?
At MortgagesLab, we are your expert advisors responsible for keeping a close eye on the rates offered by different lenders on the market. At the same time, we are your well-wishers who will help you make personalized decisions to save money and have a stress-free mortgage.
Here are a few common mortgage financing crises that we can help you deal with today: 

Frequently Asked Questions
◈ Do You Normally Pay A Mortgage Broker?
Mortgage brokers act as intermediaries between lenders and borrowers, and they do not usually charge for services. That said, it is in the company's best interest to ensure that the client is satisfied with the fees and lender's policies. In rare occasions banks will not pay the broker and you will be notified upfront.
Usually, once the mortgage is approved, the lender or borrower will pay a commission to the broker. However, some mortgage brokers may charge a flat rate or percentage if the lender does not pay the brokerage.  This does not occur often.
◈ Is A Mortgage Broker Cheaper?
While some borrowers prefer to work directly with the bank, others opt for mortgage brokers because this method may be significantly cheaper in the long run. First off, banks offer mainly fixed rates, whereas a mortgage broker can present a more diverse range as they have access to multiple banks.
In addition, a mortgage broker may provide additional services and guidance during the application process. Having an expert around is also an excellent way to spot hidden charges and penalties in the contract.

Why Choose Our Mortgage Brokers in Langley?
MortgagesLab was started as a small family business to help other families & first time home buyers buy homes at affordable rates. That said, our company is dedicated to providing a human touch to our work to get a better perspective of our clients' needs.
Well-Versed With The Market
MortgagesLab already boasts ten years of experience under its belt and plenty of happy families and homeowners who have gained from our services. We owe our success to our team of mortgage broker experts who are committed to researching all the best offers and updating the database regularly.
Combined with their training and skill set in the field, they remain the most trusted mortgage brokers in Langley and the greater Metro Vancouver Regional District area.
Adaptable And Strategic Team
Whether you want to purchase your first home or finance an existing property, our team of experts will cater to every need with care and present the best options. Moreover, you can always turn to us for additional advice and financial guidance — rest assured, we will tap into our industry knowledge and provide relevant solutions. 

MortgagesLab has been fostering relationships with families, first time home buyers and lending establishments for years, and our passion for helping others has only grown with time. So if you're looking for brokers in Langley, BC, you've come to the right place.
We are proud of our humble origins and brand promise that is rooted in providing honest and practical advice to our clients. Rest assured, MortgagesLab only has your best interest at heart — and we promise you the best langley mortgage interest rates too! 
We have better options than your existing bank. Plain and simple. 
Copyright©2022. Mortgageslab.ca -All rights reserved